A bunch of us from SF drove up to the Dixon County Fair for the day then went to Grass Valley to stay with Sandy's Mom Lisa for the night.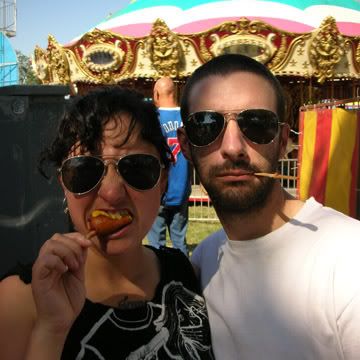 Corn Dogs.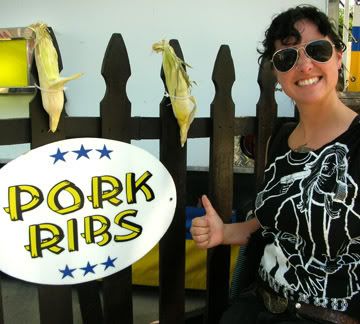 Another pork party?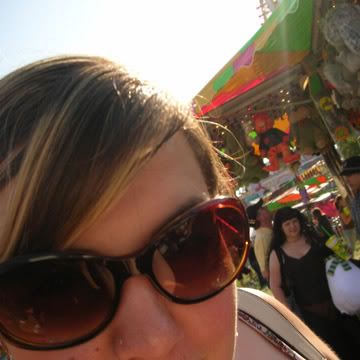 Tressa showed up soon after we did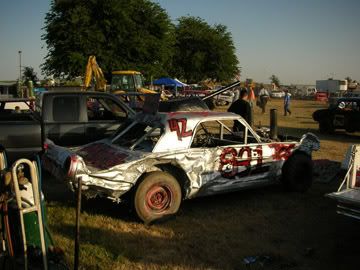 The demolition derby was sold out
So we snuck around the back and climbed up on a truck to watch until we get kicked out. We got to see a few good hits. The crowd in attendance looked like all class.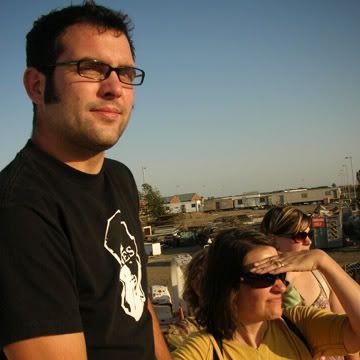 At this point we were also with Sandy's brother Cameron, Mom and Grandmother.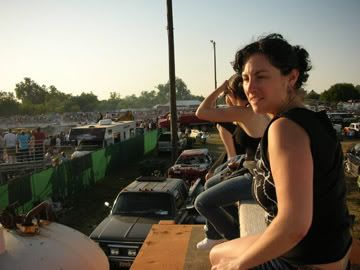 Its hard to explain how bummed Sandy was when she found out the Derby was sold out. She was determined to find a way in without a ticket.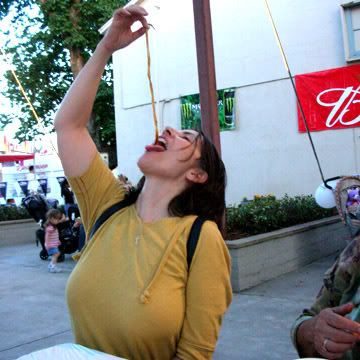 Then it was off for more fair food! This is how much Lisa likes fries.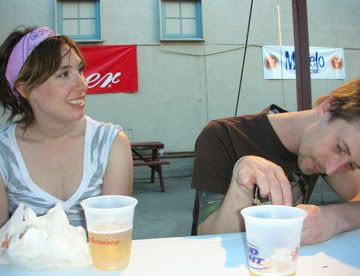 Heres Jill and Rick (blogging)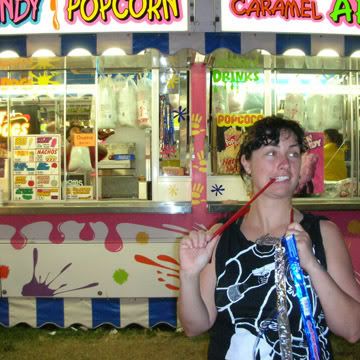 Candy Cruz
Fair game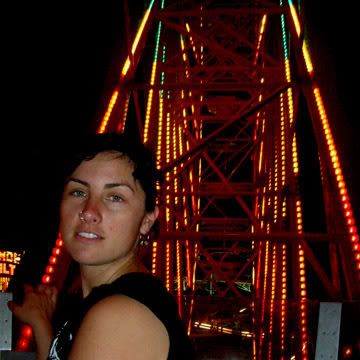 The Farris wheel is still a classic.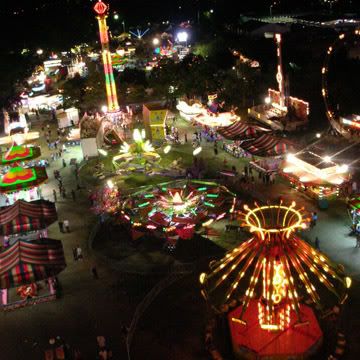 Dixon Fair lights / Warm Summer nights.