I found these skateboard trading cards from the 70s at a diner in SF called St. Francis. On top of serving amazing food they also sell vintage cards & candy. Here is a small sample of what I have uncovered so far.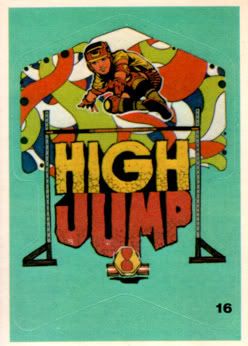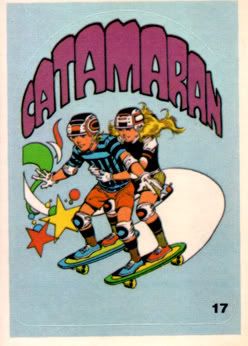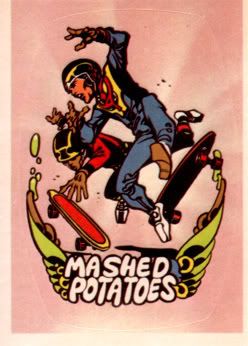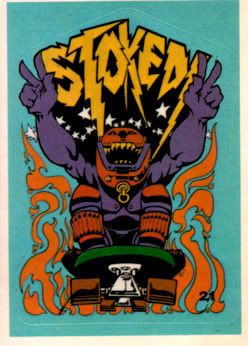 To make them even better, each card spotlights a skater on the back of the card with a small photo and short bio. Look at this dude that rides for team pepsi?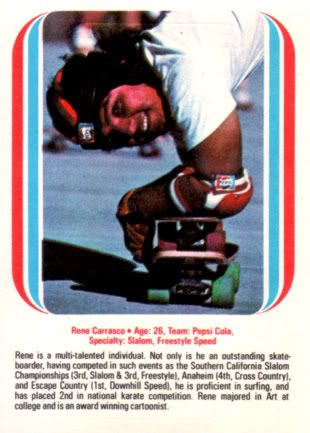 I love this crap. If you ever find old skate stuff like this mail it to me. I'll pay you back somehow. Beer? Food? whatever.